Who may benefit from the MPR RF Toroidal System's treatment
All types and colors of skin
including black and mixed skin Face & Body
(one handpiece for each)
Why should you choose the MPR RF Toroidal System
Most performant RF process that is available on the market
Highly secure system: 3 safety devices
Better control of the therapeutic temperature for a more effective treatment
Ease of use and intuitiveness of the user interface
Ergonomic hand pieces
Bigger areas treated at a time on an even mode compared to other processes
Material's biocompatibility
No downtime
Few or no side effects
Use it alone
The MPR RF Toroidal System provides a comprehensive treatment either to rejuvenate the face or to tighten the body leading to amazing results: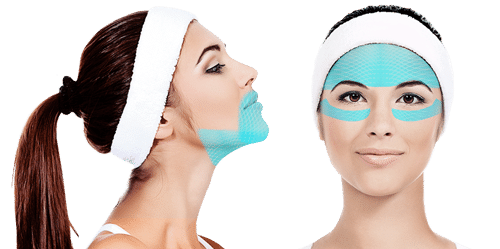 FOR THE FACE
Global tightening of the skin leading to the elevation of the eyebrows
Reduction of nasolabial wrinkles and bitterness folds
Reduction of the skin laxity on the upper neck and the chin area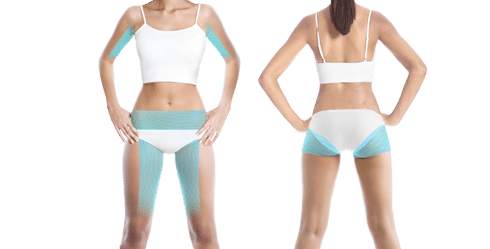 FOR THE BODY
Improvement of the arms slackening
Better firming of the belly
Improvement of the skin's texture on the thighs and buttocks
Or combined
to other
treatments
A treatment course of multiple sessions with the MPR system may be combined to other skin care treatments for even more impressive results.
Exclusive cost-effective approach
The RF Toroidal technology is the most effective RF procedure in the industry:
With its Toroidal configuration, it requires less energy to heat the skin, dermis and subcutaneous tissue while improving the efficiency and consistency of the treatment
Bigger area treated at a time compared to similar treatments thanks to the toroidal configuration
Cost-effective and profitable compared to similar systems while generating better results
Clinical Studies
Histological and Ultrastructural Evaluation of the Effects of a Radiofrequency-Based Nonablative Dermal Remodeling Device: A Pilot Study, ZELICKSON Brian, KIST David, BERNSTEIN Eric Ferenc, POPE Karl Article in Archives of Dermatology 140(2):204-9
Effect of controlled volumetric tissue heating with radiofrequency on cellulite and the subcutaneous tissue of the buttocks and thighs, EMILIA DEL PINO Ma., ROSADO Ramon H., AZUELA Alejandro, GUZMAN Ma. Graciela, ARGAELLES Dinorah, RODRIGUEZ Carlos, ROSADO Gesche M., Journal of Drugs in Dermatology, 2006, vol. 5, no. 8, pp. 714-722
Thermage: the nonablative radiofrequency for rejuvenation. SUKAL SA, GERONEMUS RG. Clinic of Dermatology 2008; 26:602–7
Bipolar fractional radiofrequency treatment induces neoelastogenesis and neocollagenesis, HANTASH BM, UBEID AA, CHANG H, et al., Lasers Surg Med. 2009; 41:1
Novel RF (Radiofrequency) Device for Cellulite & Body Reshaping Therapy, BROWN, A., ALMEIDA, G., O. Alma Lasers
An evidence-based assessment of treatments or cellulite. WANNER Molly, AVRAM Mathew, Journal of Drugs in Dermatology, 2008, vol. 7, no.4, pp. 341-345
Case Study
An open cohort study was made on a period of 6 months. It included 15 healthy men and women, aged from 30 to 61 years old which had no contraindications to the treatment. A care plan was established for each participant. Pictures were taken before and after the treatment. 12 sessions were scheduled plus a visit per month for a total of three visits following the treatment. Finally a last visit was scheduled and new pictures were taken.
Out of 15 participants, eight persons were having a face treatment while all participants had a body treatment.